Features and Benefits of Underfloor Heating
---
Underfloor heating is widely used in northern Europe and has in recent years become very popular in the UK, both for new builds and updating existing properties. The market is now growing at a rapid 20% per annum.
How Does Underfloor
Heating Work?
Both electric underfloor heating and water based underfloor heating systems are available; they are almost identical apart from one uses electric heating cable while the other circulates heated water through a pipe system. Both can be used with your existing boiler, and circulate heat under the floor, be it a solid screed floor, or timber floorboards. This heat rises and efficiently heats the room.
Financial
Benefits
The installation costs for underfloor heating are slowly falling, as systems become more refined and popular; a very approximate price for wet underfloor heating is from £25 per square metre, but this varies dramatically. However, this is comparable to conventional heating installation.
Maintenance costs are minimal and most underfloor heating systems come with a 25+ year guarantee.
Underfloor heating can increase your homes resale value; it has a reputation for being state of the art and high spec and could attract buyers looking for a luxurious property.
Underfloor Heating v
s Radiators Running Costs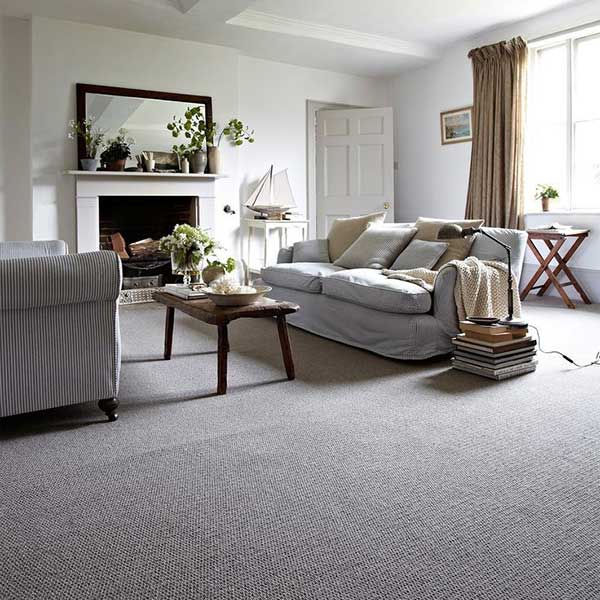 With an underfloor heating system, the floor itself becomes the heat emitter and the heating of the room is from the floor up, utilising the fact that warm air rises and will circulate around a room.

Radiant heat from the floor is also absorbed by other surfaces in the home, which will warm up and become secondary heat emitters, gently bringing up the temperature in the home.
Radiators in a normal central heating system, being mounted on the wall, effectively, heat the ceiling, meaning that the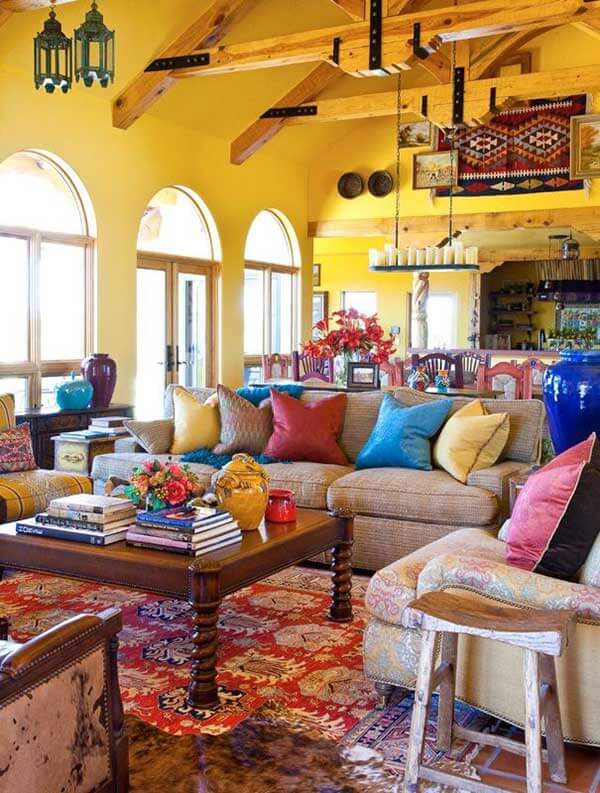 warm air does not circulate. It completely misses the area that we move around in, and cools down rapidly making this system inefficient and costly.
With underfloor heating, the home will be able to retain heat much better – the floor, and screed beneath it, acting like a storage heater, and requiring less energy to maintain warmth. It has been proven that energy savings from 15-40% can be achieved with underfloor heating vs radiators.

Wet underfloor heating is cheaper to run than central heating using radiators, part of the reason being that the water used is at a lower temperature (typically 50°C rather than 60°C plus).
The same level of comfort is achieved with the temperature in an underfloor heated room at about 2°C lower than in a room heated with radiators.

Because underfloor heating layouts are designed to give each room, or zone, its own independent temperature control, the system is less wasteful with heat, and therefore more economical than conventional central heating systems.
Environmental benefits
of Underfloor Heating
The increasing awareness of the planet's problems is causing more and more of us to think carefully about how we use our energy; however, according to the Nationwide Building Society, UK homes are among the least energy efficient in Europe, responsible for 27 per cent of the UK's total carbon emissions.
"In Germany, it's extremely rare to find a home without underfloor heating, and the situation is similar in Scandinavia," says Ian Mills of the Underfloor Heating Manufacturers Association.
Being so much more energy efficient than traditional central heating systems, underfloor heating is an eco friendly solution to heating your home.
Health Benefits of
Underfloor Heating
The low moisture content created with underfloor heating dramatically reduces house dust mites, and consequently, their faeces, which can be a major factor in encouraging allergies, asthma, and eczema. Conventional heating systems can increase the moisture content within a house, encouraging mould spores to spread, and this can also contribute to allergies, and breathing problems.
According to Asthma UK, underfloor heating can reduce dust mites in an environment by up to 80%.
Those suffering with arthritis will also find underfloor heating to be beneficial too. The colder months can play havoc on the joints, and many believe that low barometric pressure and high humidity can worsen symptoms considerably.
Having direct contact with a constant heat source such as underfloor heating is thought to help relieve some of the pain felt by sufferers, especially those with arthritis in their lower limbs.
Comfort and Labour Saving
Benefits of Underfloor Heating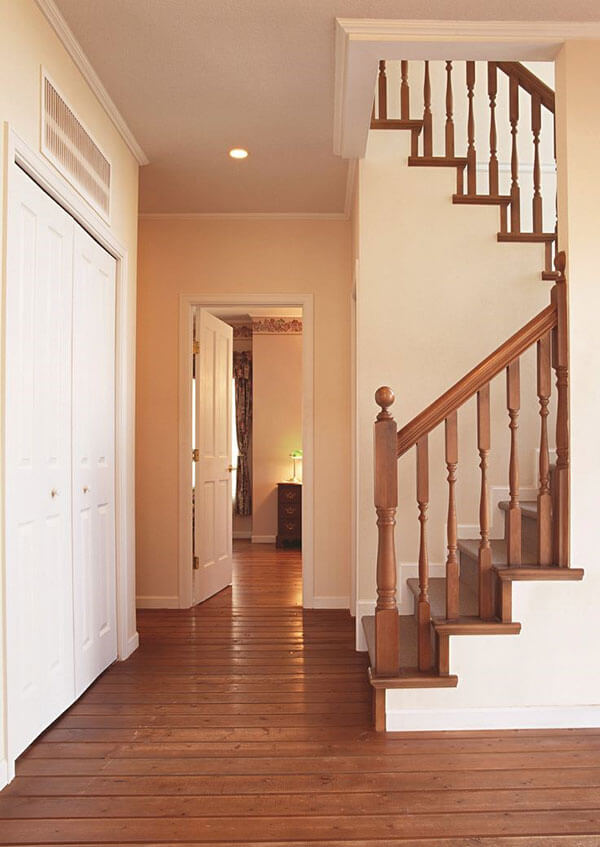 Radiant heat provides the highest comfort levels at an even temperature throughout, and, compared to conventional systems, there is no noise - no annoying ticks and knocks as pipes expand in floor voids.
Underfloor heating systems are designed to be installed in areas, or zones, with each on being independently controlled; this means that people within the house can select their chosen temperature for their room, making everyone more comfortable.

The lack of dust gathering radiators makes day to day housework far easier.
If you have chosen hard flooring as your floor surface material, or in wet rooms, such as a bathroom, or shower room, underfloor heating will dry the surface rapidly.
Design and Space Benefits
of Underfloor Heating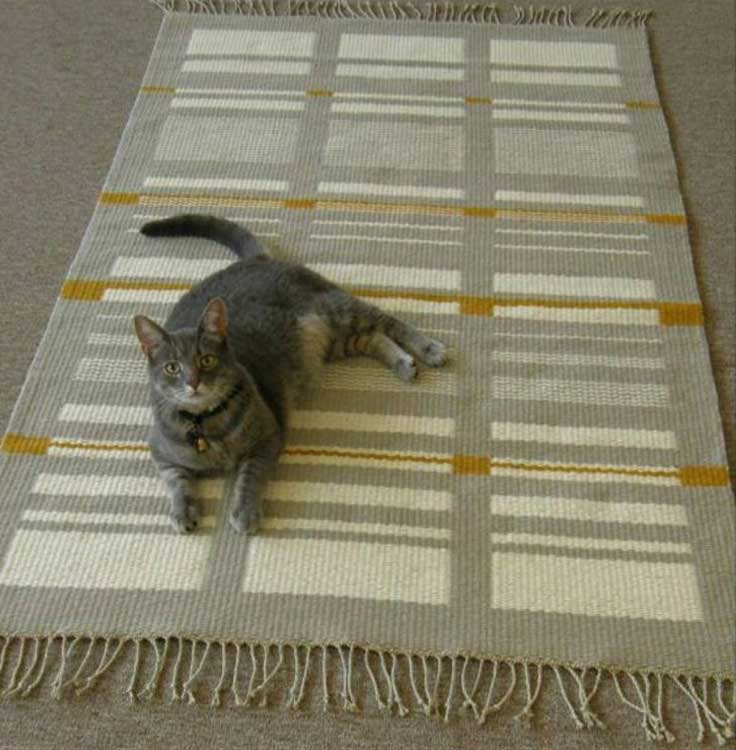 Both builders and designers have difficulty finding the most effective spaces around the home to fit radiators, but with under floor heating, no space is sacrificed, giving you more room around the home. No more will we have to put up with those hideous hunks of metal!
Aesthetically this is much more pleasing, but it's also important to remember that as new-builds are becoming smaller, it also saves a great deal of space too.
Dust traps can be easily avoided, thus reducing the risk of allergies, and there is no restriction on furniture placement – there are no radiators to be blocked by sofas, for example.
Underfloor Heating Can be
Installed by an Experienced DIYer
Underfloor heating can be installed by anyone experienced and confident with DIY – although it can be a two-person job, and should not be too time consuming, providing concise plans are made and followed.
We can supply a full range of quality products needed to install your wet underfloor heating system, stocking products from some of the biggest selling manufacturers worldwide.
Our experienced team offer a free design service, and they are always happy to assist, giving professional advice and answering your queries.