Tile Direct Insulated Panel System 25mm
Tile Direct Insulated Panel System 25mm
If you want underfloor heating, but you're put off by the prospect of having to dig down to install it and then lay board before tiling, we can help. Our tile direct insulated panel system 25mm kits allow you to lay underfloor heating directly onto an existing floor and tile directly on top. Simple!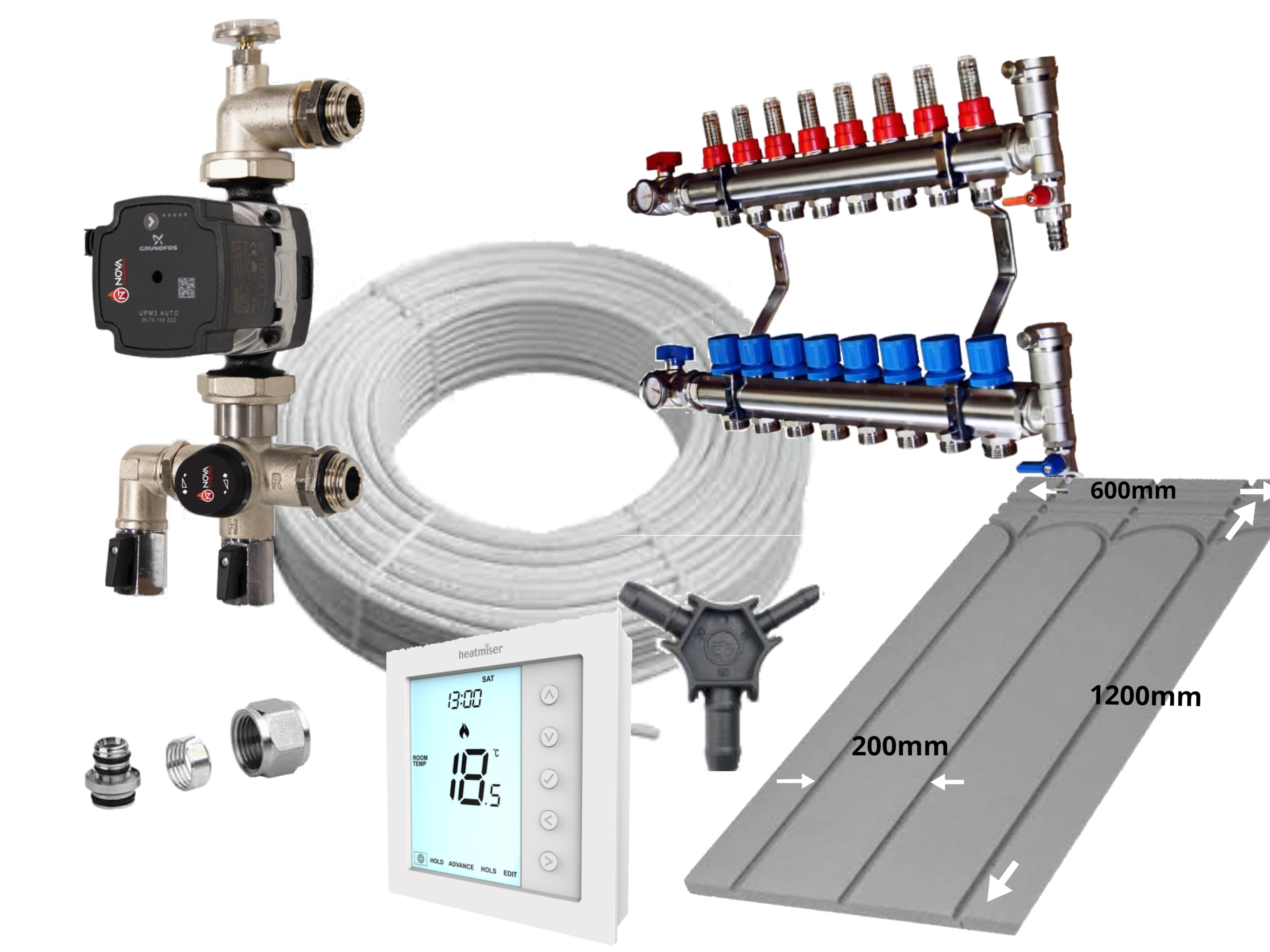 Tile Direct Insulated Panel System 25mm Kits
Our tile direct underfloor heating system can be installed on an existing floor, with no need to board over the top before tiling. This makes installation easy and, by eliminating the need for a board layer, cuts down the time needed to achieve a finished floor. It also removes the issue of an overly deep finished floor. The kits come in a range of sizes to suit your space and contain everything you need to get the job done. That includes low profile overlay panels, an A-rated Grundfos 15-50/60 heat pump, split-resistant and heat-resistant MLCP piping, a Dualmix manifold, a digital thermostat and a reaming tool.
Once the system is installed, the insulated boards need only be primed and then covered with a smoothing compound before tiling.
High Quality Tile Direct Panels at Great Prices
When you buy a tile direct insulated panel system from us, you can be sure you're getting a great deal, thanks to our Price Match guarantee. We offer convenient online payment options using a credit or debit card via our secure checkout, or via PayPal. You can expect swift delivery too, as we deliver in-stock items ordered by 11:30 on the next day.
Although we design our kits to be easy to install, we won't leave you high and dry: you can always contact our expert team with any installation or operation queries. They can also give you a personalised quote, advice on what kit to buy, and help you build a kit specific to your needs. Just call them on 01625 569 528 or email them at info@underfloorheatingtradesupplies.co.uk. They'll be glad to help!