Tile Direct Insulated Panel System 18mm
Tile Direct Insulated Panel System 18mm
Retrofitting underfloor heating is less appealing when it means disturbing existing floors and raising floor profiles, especially if the heating system must be boarded over before tiling. Our tile direct insulated panel system 18mm eliminates these issues, offering a low profile underfloor heating system that you can install on an existing floor and tile directly onto.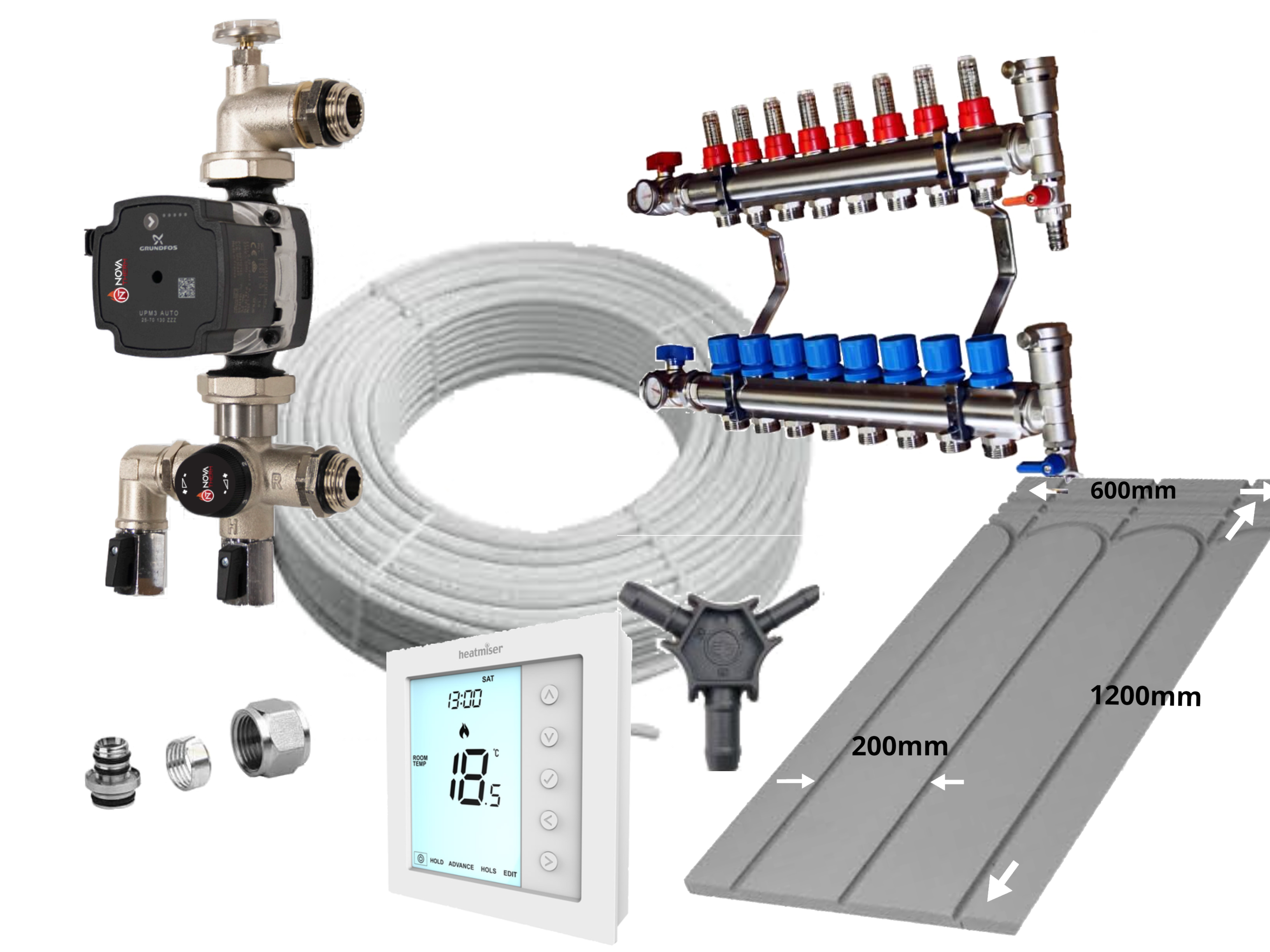 Our Tile Direct Insulated Panel System 18mm Kits
Our tile direct insulated panel system 18mm kits contain everything you need to install low profile underfloor heating directly on to a solid floor. It's then ready to be tiled onto directly without the need for an extra boarding layer. In addition to our tile direct insulated panels, each kit contains an A-rated Grundfos 15-50/60 heat pump, split-resistant 12mm MLCP piping, digital thermostat, Dualmix manifold and a reaming tool.
Our tile direct underfloor heating kits come in a range of sizes to suit your needs, and the system is suitable for both domestic and commercial properties.
Buy, Install, Tile
When you buy a tile direct insulated panel system from us, everything is quick and easy. We offer convenient online payment options using a credit or debit card via our secure checkout, or via PayPal, and a Price Match Guarantee that ensures you'll pay the best price. We also provide next day delivery on in-stock items if you order before 11:30—so you can get started on your underfloor heating installation straight away. The system is easy to install, and our friendly expert team members are here to help if you have any questions. That means that, even with curing and drying time, you could have your underfloor heating installed and tiled just three days after ordering!
If you have any questions or you're unsure which underfloor heating kit best suits your needs, get in touch with the team on 01625 569 528 or email them at info@underfloorheatingtradesupplies.co.uk.